The Requirements
To be a good fit for this opportunity you will have:
A bachelor's in business or marketing.
Strong web site marketing and online marketing experience.
Exceptional project-management skills. Quick question for you - click here

Hands-on experience managing online advertising campaigns and more than four years of experience in online consumer media with demonstrated success in online viral and acquisition marketing.
Proven success in the development and enhancement of Web sites. Quick question for you - click here

Solid analytical, quantitative, verbal, and written communication skills.
Experience with web analytics tools (Google Analytics).
A firm understanding of site traffic, conversions, impressions, and analytics related to web site.
Experience with Google AdWords, search-engine optimization (SEO), and affiliate marketing.
Experience with PPC, Retarget marketing.
Microsoft SharePoint knowledge, which, although not required, is a plus.
The Role
In this role reporting to the Director of Strategic Marketing, you will be responsible for managing the North American product-launch process on our web site; developing, implementing, and analyzing all interactive advertising and marketing (Examples: videos, site content, online banners, software upgrades, web enhancements); and identifying and executing on opportunities for new online/viral marketing efforts geared toward maximizing traffic and sales. Quick question for you - click here
Additional responsibilities of the role include:
Coordinating with Product Management and Sales to create consumer communication calendars to notify prospects, owners, and loyalists about key product launches and special offers.
Collaborating with the D&M Brands to implement key activities that will result in consumer conversion initiatives. Examples: PPC, affiliate marketing, etc.
Tracking and monitoring site traffic and optimizing campaigns based on the best-performing strategies.
Partnering with internal IT and -- when necessary -- agencies to drive improvements to the home page, landing pages, site registration, and any activation touch-points.
Working to increase and optimize all elements of customer acquisition.
Managing external relationships with partner agencies.
Note: this description is intended to give you a general overview of the position and is not an exhaustive listing of duties and responsibilities.
Why D and M?
Passion for product excellence -- we are selling entertainment, which is easy to get excited about in terms of our products and brands.

Robust global organization -- we offer the opportunity to work with a variety of brands and to advance your personal and professional advancement.

Unique corporate culture -- we have great established brands operating in a very entrepreneurial environment.

Visibility and ability to shine -- we are a flat organization and thus you will be able to work closely with our senior leaders.

Excellent benefits -- in addition to a competitive salary, we offer comprehensive benefits including medical/dental/vision insurance, life insurance, a 401(k) plan, and 15 days of PTO (paid time off) annually.
Keys to Success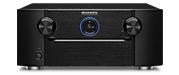 To be successful in this role, you should possess strong project-management, analytical and problem-solving skills in tandem with a big desire to effectively streamline the product-launch process and collaborate with the eCommerce team. Product management and IT experience on some level will benefit you when working on a technical level such as with engineers. You should have an open mind -- and aptitude for developing rapport -- regarding learning about products, perhaps from an IT professional. You should communicate effectively as a marketer -- both verbally and in writing -- and be an excellent listener when discerning what is needed for a successful launch. Finally, a calm-under-pressure demeanor will serve you well, along with exceptional prioritizing and organizational skills.

If this sounds like the right mix of challenge and opportunity, and you meet the required qualifications, we look forward to hearing from you.
About D and M
D&M Holdings, Inc., a Bain Capital portfolio company, is a consumer-electronics company providing worldwide management and distribution platforms for premium consumer, automotive, and professional audio and video businesses. Brands comprise Denon®, Marantz®, McIntosh® Laboratory, Boston Acoustics®, Calrec Audio, Denon DJ, Allen & Heath, D&M Professional, and D&M Premium Sound Solutions.